Barney School of Business
Management
Prepare to become a business leader through our in-class and hands-on educational experiences that develop knowledge of people, teams, and organizations.
About the Major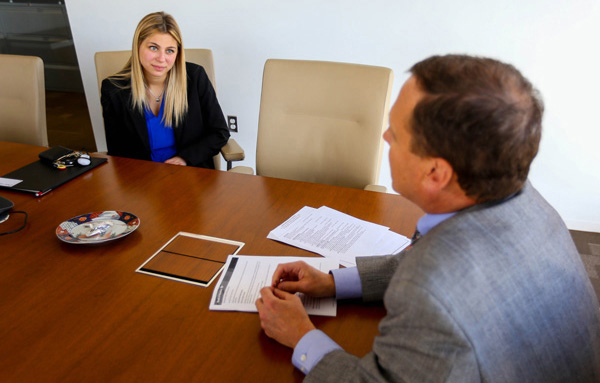 Learn fundamental principles of organizations, the nature and capabilities of people, how to function well in a team, and the methods involved in analyzing and solving managerial problems. Build on those lessons with an internship that enhances your interpersonal and leadership skills.
Degree Requirements
The program combines core classes, specialized courses, electives, and an internship. You will graduate with a Bachelor of Science in Business Administration.

For course descriptions and a complete list of requirements, visit our course catalog.
World of Business
Business and Professional Communication
Managerial Accounting
Management and Organizational Behavior
Specialized Management Courses
Leadership in the 21st Century
Project Management
Managing in a Global Environment
Internship in Management
Electives
Career Outlook
Open countless opportunities with a major in Management. Lead marketing, human resources, finance, sales, and other departments in businesses and nonprofits. The number of management jobs is expected to grow by eight percent over the next few years. Many have median salaries above $100,000.
Professional Certification
We encourage Management majors to obtain project management professional certification.
First, complete the Project Management minor. After completing Advanced Project Management, pursue the Certified Associate in Project Management (CAPM) designation offered by the Project Management Institute. Apply for combined PMI student membership and CAPM certification. Fill out this form to apply for reimbursement after you have successfully completed the CAPM exam.
Admissions
Applications for admission are considered on a "rolling basis." We look forward to welcoming you to Barney!
Nicholas Lagasse
Management, 2017
Lagasse, who majored in management, worked as public policy/ government intern for the Connecticut Office of the State Treasury as student. He monitored legislation, participated in lobby visits, and attend Congressional hearings and press conferences. He also analyzed data for many topics, including gun regulation and energy efficiency.
At the Barney School of Business, there is an environment of learning, an attitude of learning, and an excitement about learning. The professors at the Barney School of Business personally interact with every student. Whatever kind of help a student needs, whether it is with interpersonal skills or academic skills, the help is here for that student.