UHart's Top 22 Moments of 2022
A look back at our most memorable moments from the just-completed calendar year.
As pandemic-related restrictions eased, the University of Hartford community was eager for a return to some form of normalcy in 2022. Our many success stories during the year—both inside and outside of the classroom—could now be safely celebrated in person!

We take a moment to reflect back on the year and recall the top achievements, moments, and memories that make the University of Hartford a truly special place.
1. We debuted newly renovated Village Apartments in a $20 million renovation—one of several campus life enhancements!
In recent years, UHart has made critical and significant investments in the academic side of campus. Now, we're prioritizing the residential life experiences of our students starting with the renovation of the Village Apartments.

The extensive refurbishment, completed last summer, featured brand new kitchens and bathrooms, new furniture and flooring, revamped common spaces, community patios with outdoor seating, and additional Kosher/Shabbat-friendly and ADA-compliant apartments.
Newly renovated kitchens complete with stainless steel appliances.
Upgraded furniture in the dining and living rooms.
Open floor plans in every apartment.
2. New programs offered real-world experiences for in-demand career paths.
As student interests evolved and industry changes continued, the University responded with new programs that were poised to offer hands-on experiences and exciting employment prospects. In 2022 alone, UHart launched a Construction Management and Technology program, a Sports Management program, and a Doctor of Nursing Practice graduate degree.
Read about our new majors
3. Hawks soared further with a new alumni scholarship.
UHart created a 25% scholarship for alumni pursuing advanced degrees at the University, creating even more opportunities for students interested in a wide range of programs. Launched in spring 2022, the scholarship is open to all alumni and makes higher education more accessible to Hawks everywhere (especially for online programs).
More on Hawk Alumni Scholarship
4. UHart honored Indigenous people and their land.
The University created a land acknowledgement, honoring the Indigenous people who previously resided here and the land's history. On Indigenous People's Day on Oct. 10, UHart held a Land Acknowledgement Ceremony with a reading of the UHart Land Acknowledgement, words from Clan Mother Shoran Waupatukuay Piper of the Golden Hill Paugussett, dancers from local indigenous tribes, and traditional drumming.
5.  ​​Student inventions wowed guests at CETA Design Expo.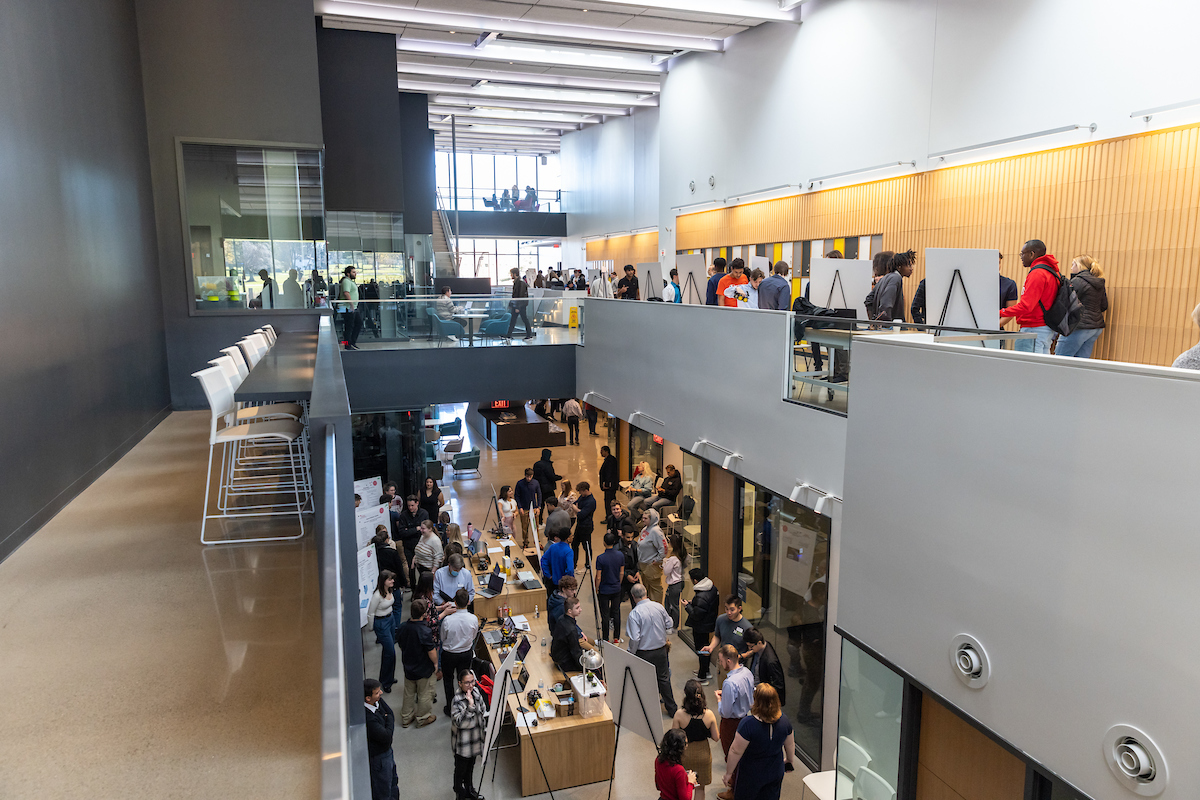 Student inventions took center stage at the bi-annual CETA Design Expo this December. This year's College of Engineering, Technology, and Architecture (CETA) showcase took place for the first time inside the Hursey Center—a building that served as the perfect backdrop given its focus on state-of-the-art technology.
8. Our 2022 Day of Giving was extraordinary.
In just 24 hours, the entire UHart community came together to raise $315,512 in support of students, faculty, and programming. Each year, we are blown away by the large and small ways our alumni, students, families, faculty, and staff choose to show their UHart pride and support. Day of Giving donors participated in events, challenges, matches, and contests supporting their favorite UHart causes.
9. Students opened the Career Ready Closet.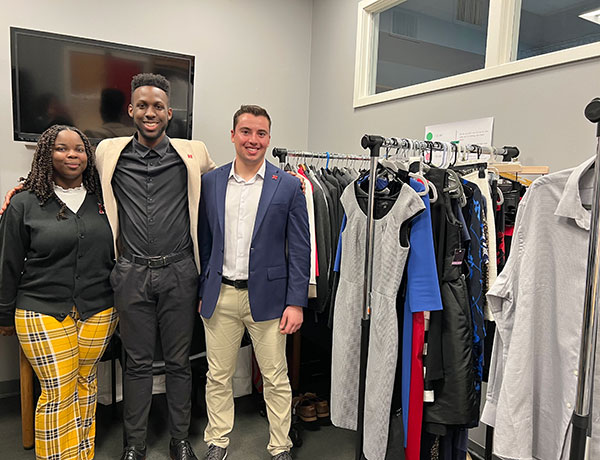 Barney School of Business students created the Career Ready Closet, offering fellow UHart students the chance to rent professional attire for free. It's all available for interviews, networking events, trips to businesses and big corporations, award ceremonies, and any other days requiring an elevated ensemble. Clothes were donated by faculty, staff, fellow students, and local shops.
10. Student internships opened countless doors.
From earning real-world experience and exploring career paths, to networking and making connections, internships in 2022 propelled UHart students to new heights. Some, like Mara Lynn Sczecienski '23, even landed additional internships or full-time job offers as a result of their success—before they even began the new academic year.
Read Mara's Story
11. An accomplished veteran inspired others at Hillyer.
Starting college at 31 years old was intimidating for Cynthia Puerta—especially because of a traumatic brain injury sustained during her military service. But the UHart student remained determined to grant herself, and her son, a fresh start in life through education.
Read Cynthia's Story
12. DEIJ programming reaches new heights.
UHart's programming and events promoting diversity, equity, inclusion, and social justice reached new heights in 2022 through professional development programs, a Creating Visibility and Belonging panel series, community book reads, learning circles, lectures, and the growth of partnerships across campus.
13. A life-sized whale made of plastic pollution visited Harrison Libraries.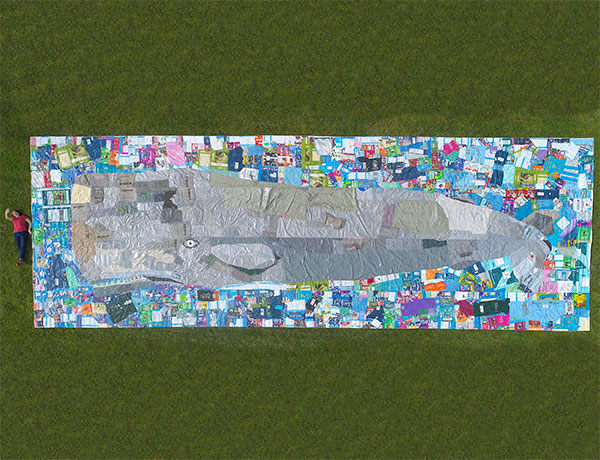 Professor Katharine Owen's creation—"Entangled and Ingested: The Sperm Whale"—was unveiled Oct. 7 at UHart, and had been in the works since February 2021. It spanned 60 by 20 feet and educated viewers on problems surrounding plastic pollution.
14. Hartford Art School students partnered with an award-winning photographer.
HAS hosted an immersive photography exhibit by Japanese photographer Komatsu Hiroko, who spent two weeks in residency on campus and created a 50-foot-long photo with senior photography majors. The photo took six hours and large horse troughs to develop in the HAS darkroom, and was also featured in the exhibit.
Listen to the NPR Segment
15. Students made a difference through a physical therapy program.
The Hawks in Motion initiative, led by Professor Mary Gannotti, paired UHart physical therapy graduate students with local community members who have movement challenges due to neurological conditions, like a spinal cord injury, multiple sclerosis, or Parkinson's disease. The sessions were held in the Hursey's Center's new exercise physiology spaces and incorporated specialty, high-tech equipment.
Get the details.
16. Hartt students and faculty presented a weeklong festival in honor of Hartt's centennial.
To honor the centennial of the University's nationally acclaimed performing arts conservatory of music, dance, and theatre, The Hartt School celebrated with a weeklong arts festival in March. The festival, Hartt 100: Beyond the Performance, Diversity in Arts and Action, featured programming from students, alumni, visiting artists, and professionals from the art world performing in concert, leading seminars, and guiding discussions.
More about the festival
17. Hawktober returned to its roots.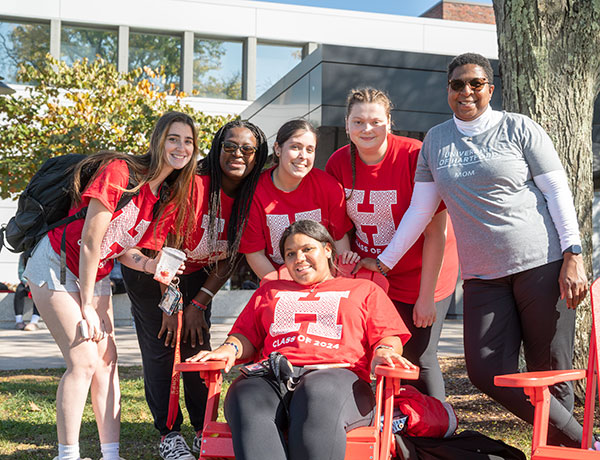 This year's annual celebrations with alumni, families, and friends— coming together for the first homecoming and family weekend in three years —were spectacular. More than a thousand guests filled our campus for events and socializing. Highlights were the annual Anchor Awards celebration, alumni lacrosse game, 50th class reunion and jazz brunch, UHart 5K, and the carnival game festival. 
18. We published our first themed magazine issue.
The latest issue of UHart's award-winning magazine H was published in spring 2022 and focused on something close to all of us—food and drink. The most accessed page online featured head baker and pastry chef Deanna Ford sharing recipes for four of her most popular desserts served in the Commons.
Read the full story.
19. A Hawk popped the question on campus!
Birds of a feather flock together … and now that's forever for the two alumni who got engaged on campus this fall. The exciting news and sweet photos became UHart's top social media story this year.
See the photos.
20. Our STRIDE empowered students in new ways.
UHart's STRIDE program (Success Team for Readiness, Improvement, Diversity, and Excellence) incorporated financial literacy into this year's workshops, hosting alum Selette Jemison, a financial advisor at Edward Jones. She presented "The Power of Budgeting" seminar that introduced students to budgeting, saving, credit scores, and more.
21. We welcomed our newest Hawks.
Our newest Hawks were welcomed to campus with a variety of activities and excitement from hiking, a painting class, river tubing, and more.
UHart offered Start Strong Adventures this year to hundreds of first-year students as a way to introduce them to the greater Hartford area, as well as fellow Hawks outside their residence halls and classrooms. The trips came at no cost to students and set the tone for an academic year full of in-person events, University traditions, and favorite programs.
22. We celebrated the success of our students!
More than 1,200 graduates—from 34 states and 32 countries—received degrees on May 15 as for the first time, full graduate and undergraduate Commencement ceremonies were held at downtown Hartford's XL Center, allowing an unlimited number of family and friends to attend and cheer on the Class of 2022.
It is an exciting time for the University of Hartford.
We've celebrated the launch of new programs, student achievements, exciting career opportunities, internship experiences, scholarships created, talented faculty, and so much more.
This past year was one to celebrate and we are excited for what the future holds in 2023 and beyond. 
This is where we are going—together.