Barney News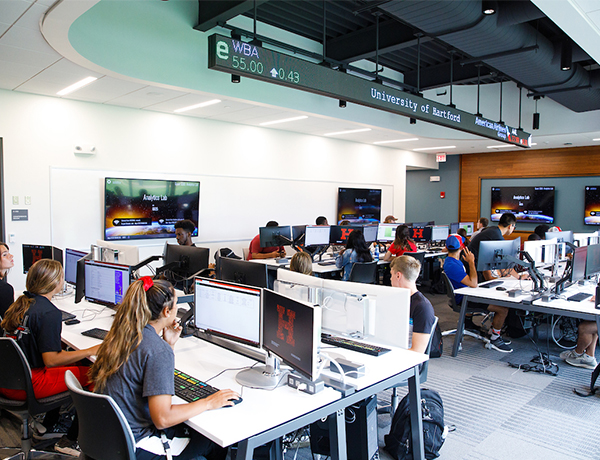 Featured News
University of Hartford's Barney School of Business Earns its AACSB Accreditation Extension
AACSB International (AACSB) announced that the University of Hartford's Barney School of Business earned a five-year extension of its business accreditation as a global leader in business education.
Annual Events
Each year, we bring accomplished alumni, successful business people, and community leaders to campus to share their stories and offer advice to students. We are still putting the schedule together for the coming academic year, so check back for a complete list. Here are examples of our annual events.
F.I.R.M. Executive Leadership of the Year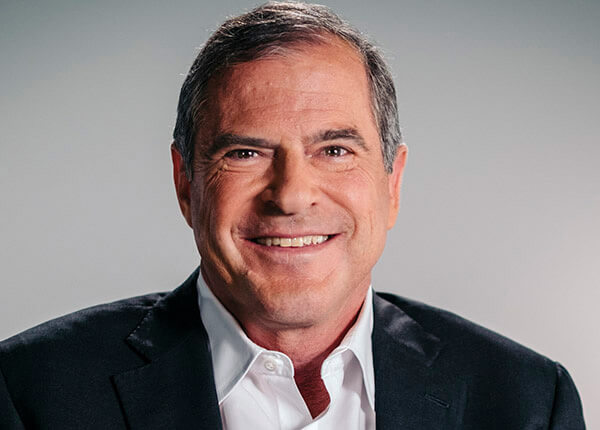 The University of Hartford's Barney School of Business honored James M. Loree, chief executive officer of Stanley Black & Decker, Inc., at its 4th annual Finance, Insurance, Risk Management, and Manufacturing (F.I.R.M.) Executive Leadership of the Year Award Event on Thursday, Dec. 9, 2021. Proceeds from the event will benefit scholarships, career development, and programming at the Barney School of Business.
The F.I.R.M. Executive Leadership Award honors and celebrates an industry leader who has made significant contributions in the finance, insurance, risk management, and manufacturing sectors. The 3rd annual F.I.R.M. event in 2020 raised over $500,000 in proceeds that provided students with annual partial scholarships, and created numerous career development and leadership programs for Barney School students. To date over 110 Barney students have received scholarship funds through the support of this event.
Jim Loree is chief executive officer of Stanley Black & Decker, a leading $14.5 billion global diversified industrial. He leads more than 56,000 employees across 60 countries who make the tools, products, and solutions to deliver on the company's purpose, "For Those Who Make The World." The company operates the world's largest tools and storage company featuring iconic brands such as Dewalt, Stanley Black & Decker, and Craftsman; the world's second-largest commercial electronic security company; and is a global industrial leader of highly engineered solutions within its engineered fastening and infrastructure businesses. 
Under Loree's leadership, the company continues to gain recognition for industry leadership in advanced manufacturing, operational excellence, responsible business practices, and as a best workplace for innovators and diversity and equality.    
To win in the 2020s, Loree is accelerating an ambitious 2025 growth strategy to deliver sustainable profit and societal good though its innovations and business model approach. To deliver on these goals, the company is focused on three priorities: continue delivering top-quartile performance, become known as one of the world's leading innovators, and elevate its commitment to corporate social responsibility. The 2025 growth ambition also includes a heightened focus on diversity, equity, and inclusion; and new leadership and digital skills required for the future.
Loree joined the company, then Stanley Works, as CFO in 1999 when the company generated just over $2 billion in revenue. In that role, he led a massive restructuring of the business and began a re-architecting of the company's portfolio. Since that time, he was promoted to COO, president, and then CEO in 2016, as the company generated significant growth both organically and through acquisitions to stand at more than 7x revenue today. Prior to Stanley Black & Decker, Loree held a successful 19-year career with GE, spanning a multitude of assignments and industries.
Loree is a director of Whirlpool Corporation, serves as a trustee of his alma mater, Union College, where he earned a bachelor's degree in economics, and is a director of the Jim and Rebecca Loree Foundation. He is a member of the Business Roundtable, the U.S. Chamber of Commerce, Fortune's CEO Initiative, the WSJ CEO Council, and the CEO Action for Diversity & Inclusion. Loree is also a director of the National Association of Manufacturers.
He lives with his wife, Rebecca, in Connecticut and is the proud father to four young women.
Theodore D. Veru Symposium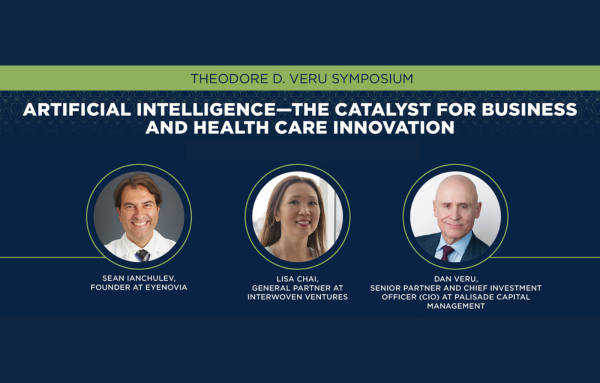 The Veru Symposium brings to campus world-renowned business and public leaders, providing students, faculty, and friends with access to esteemed thought leaders. The event is sponsored Barney School alumnus Peter Veru, and is named in honor of his father, Theodore Veru.  
Thursday, April 7, 2022
The Future of Finance: Digital Assets, Crypto Currencies, Decentralized Finance
Sponsored by: Peter Veru '85 and Palisade Capital Management
Ellsworth Entrepreneurial Events
This lecture series promotes an awareness of and an appreciation for the American business system. It was created in 1979 by Ensign-Bickford Industries, Inc. to honor its former chairman, the late John E. Ellsworth.
Hayley Foster '94, the founder and chief fostering officer of Foster Inc., was this past year's speaker.
Corine T. Norgaard Networking and Leadership Workshops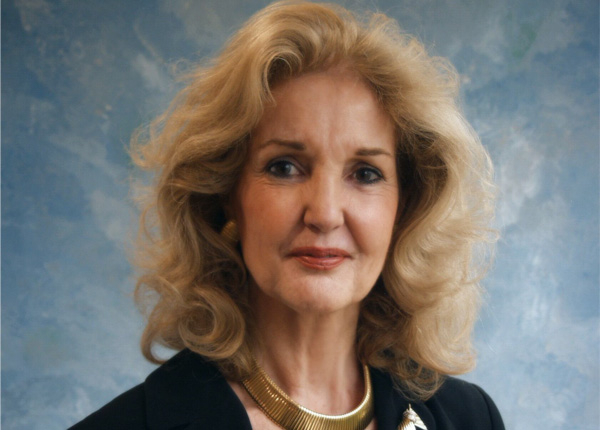 The Corine T. Norgaard Networking and Leadership Workshops are presented by the Barney School of Business in partnership with the Entrepreneurial Center and Women's Business Center, Office of Institutional Advancement, Presidents' College, and The Women's Advancement Initiative. Corine Norgaard was a beloved Barney School of Business professor, distinguished scholar, and dean who passed away in 2011.
The spring networking event will take place on March 30th and include a discussion focused on diversity, equity and inclusion in the workplace. The Keynote speaker is alum and Vice President of DEI at Sirius XM, Nicole Hughey.
Admission Events
More events are coming soon. 
If you have any questions about UHart and Barney School of Business, or you would like to schedule a 1:1 virtual visit, please feel free to contact our admission team at admission@hartford.edu.